Monde virtuel réalisé en 2020 pour une marque de bateaux
Quoi de plus luxueux que de posséder son propre monde virtuel ?
Ce client compte plus de thirty resellers partout dans le monde. Chacun de ces revendeurs possède plusieurs bateaux de la marque mais aucun ne peut présenter physiquement toute la marque. Souvent pour des raisons financières ou logistiques.
Afin de satisfaire les besoins des clients, VRD Studio a imaginé une expérience de réalité virtuelle où le client peut observer tous les bateaux de la marque, à taille réelle et dans un cadre de rêve.
Pour cela, il suffit que le revendeur soit équipé d'un casque de réalité virtuelle. L'appareil est déjà préparé par nos soins et expédié n'importe où dans le monde.
We believe in ambitious projects to fulfill high customer satisfaction. We worked hard as possible to get the best qualitative virtual reality experience. For example, the sales representative, thanks to a second VR headset, can meet the customer in the virtual world to accompany him in the products discovery.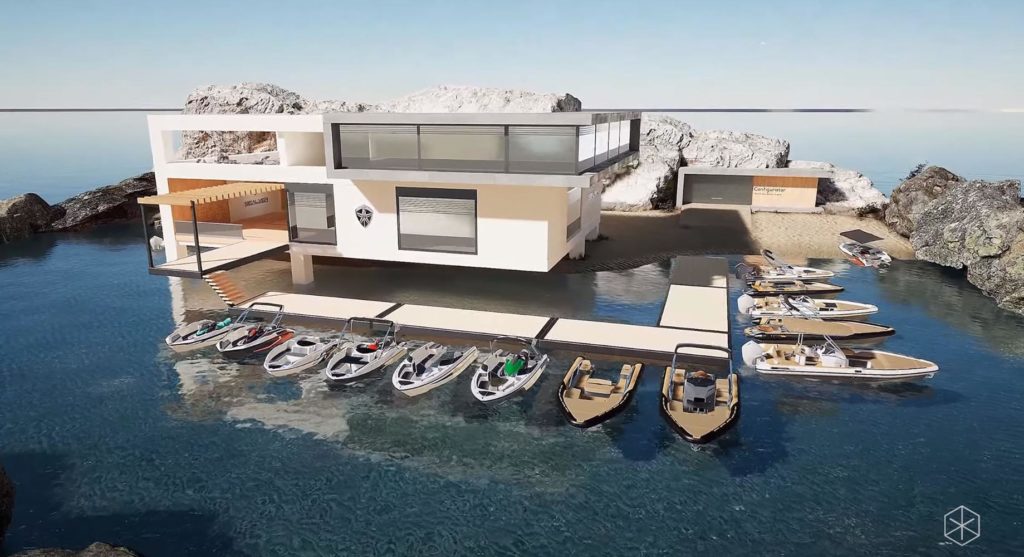 Virtual Reality Configurator Creation
Last but not least, thanks to the configurator, the customer can customize the boat according to its preferences.
Tous les modèles sont personnalisables. Les options livrables par le client sont disponibles : couleurs, finitions, motorisations … et visualisables dans trois environnements différents.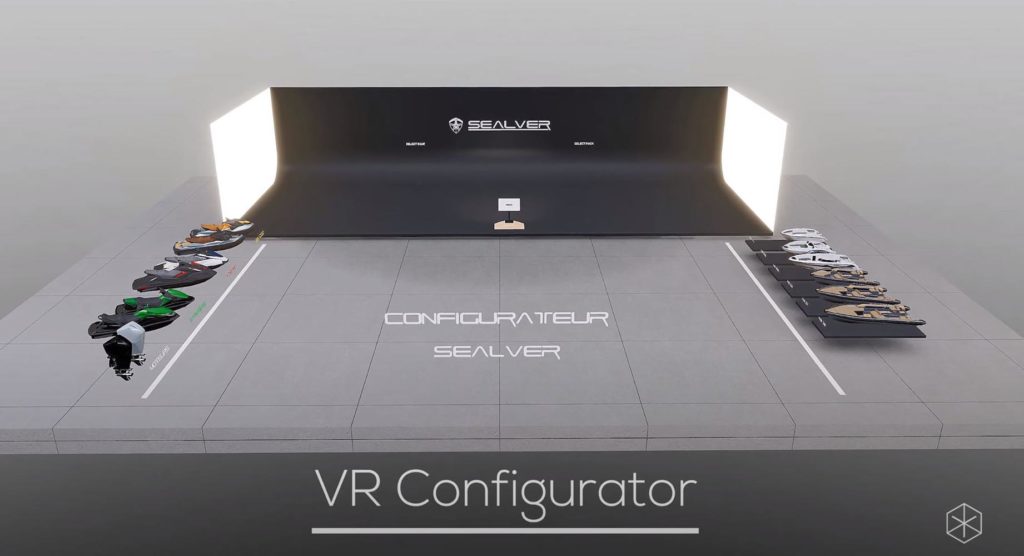 Afin de proposer un accompagnement complet, ce configurateur initialement mis au point en VR a été adapté aux écrans tactiles. Le client a choisi d'installer un écran touch géant dans son showroom pour que les clients puissent profiter de l'expérience. Il s'agit d'inclure les codes du jeu dans des outils marketings afin de favoriser les ventes : c'est la gamification.
We created a unique showroom,
accessible from anywhere in the world.