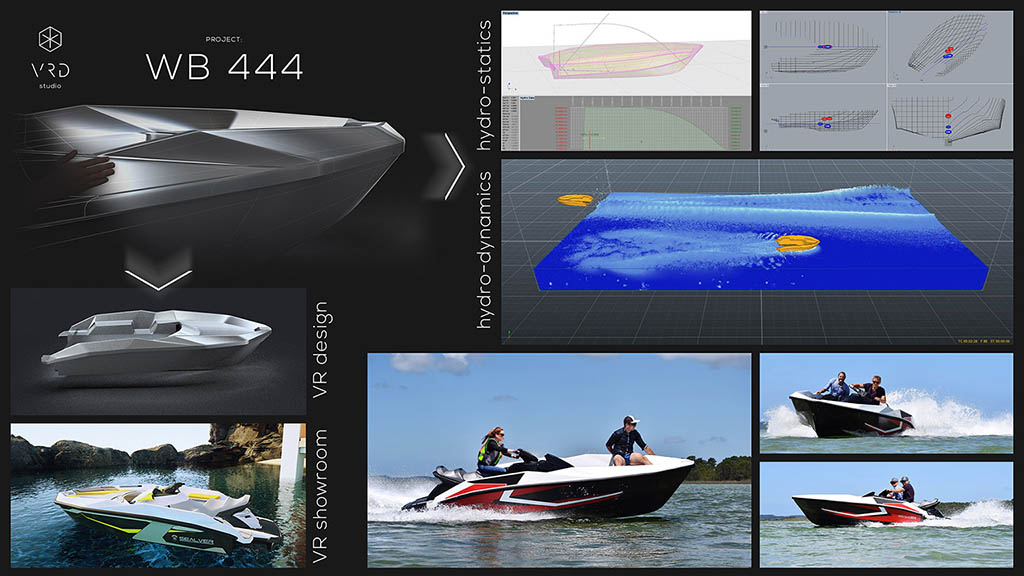 From project to reality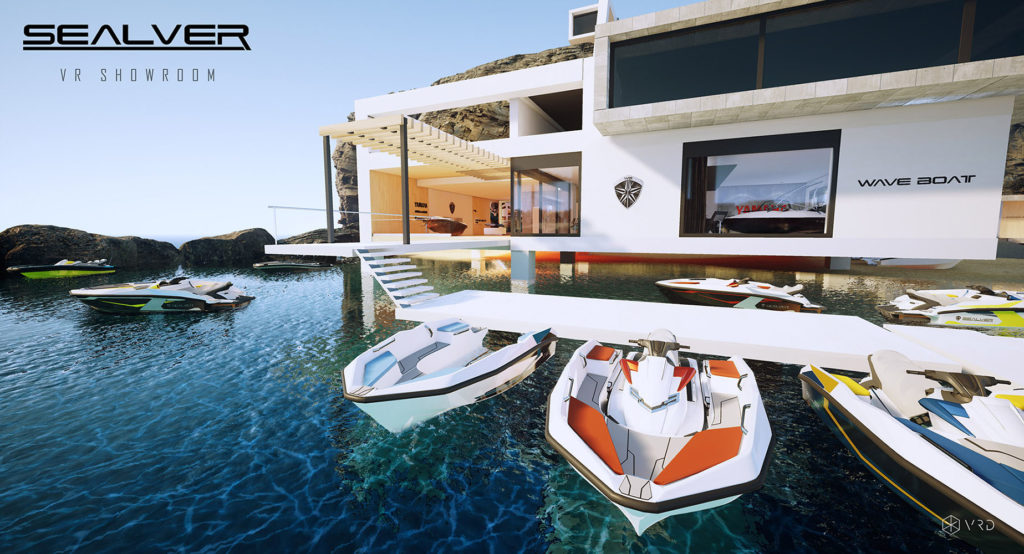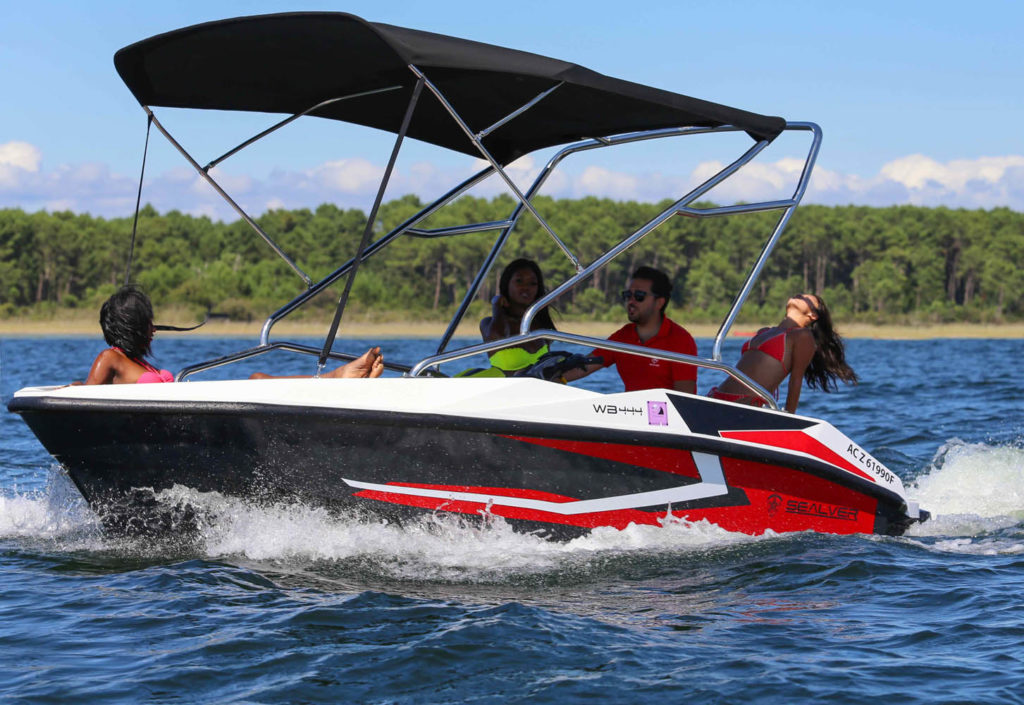 Le 4.44 est le plus petit bateau dessiné par Raffaele Venturelli.
Il est le premier bateau conçu entièrement par le Studio en réalité virtuelle.
Pour la petite histoire, le bateau fait 4,44 mètres pour une bonne raison. A l'époque, la conception en réalité virtuelle ne se faisait qu'à l'échelle 1 : 1 et le diamètre du salon de Raffaele mesurait … 4,44 mètres !
It answers a dilemma well known to water sports enthusiasts: boat or jet-ski? Here, no choice has to be made since you can have it all.
Because of, or thanks to its small size, it was necessary to be cunning to exploit all surfaces and all volumes. Successful challenge!