Autre design nautique pour VRD Studio, mais cette fois-ci un voilier.
Le voilier « Cape Cod » de Rosewest existe déjà, et il navigue partout dans le monde. Bateau élégant et luxueux, le chantier a souhaité lui offrir un grand frère, plus spacieux, permettant un confort supérieur.
Pour cela, Rosewest a sollicité l'aide du Studio. Le modèle de coque a été imposé et le design s'est fait sur cette base. Ce travail est particulièrement intéressant car il offre une base mais celle-ci se relève souvent être une contrainte. Il faut être capable de créer en fonction d'un élément pré-existant, respecter son essence et son harmonie.
And the Cape Cod XL boat was born. It is a luxurious 12 -meters sailboat with two cabins, a living room and a bathroom.
Le bateau est en cours de production.
Premier design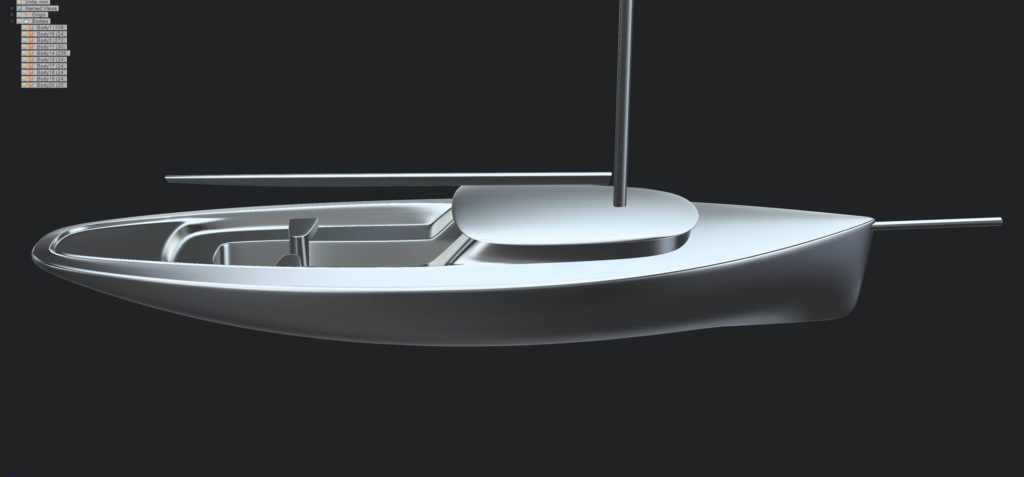 Complete design of the sailboat from an existing hull